YOUR DISCOUNT PRICE HAS BEEN RESERVED FOR
15:00

4.8 Based on 1,000's reviews of Happy Customers
Start living allergy-free
THE FIRST STEP IS TAKING AN ALLERGY TEST
Regular price

$299

Sale price

$249

Unit price

per

Take our at-home allergy test to identify your allergies.

Go over your results with a U.S certified doctor online.
Get a treatment that retrains your immune system to ignore your allergy triggers and achieve lifelong allergy relief.
After your allergy test, start your treatment for only $149 $9935% OFF
All treatments come with our unconditional money-back guarantee.


"I strongly recommend it for any long term allergy suffers. 
If you're out there wondering, 'will this work for me?' - please try it."
Alex

As Effective as Allergy Shots

See what 1,000's of happy customers have to say about us
Verified Patient

"I strongly recommend it for any long term allergy sufferers. If you're out there wondering, 'will this work for me?' - please try it."

Verified Patient

"Allergy shots weren't a fit for my lifestyle. I found Wyndly, and it changed my life."

Verified Patient

"I've been doing it for about four to five months now, and it's unbelievable. I can breathe!"
(All patients provided consent for their videos to be shared)
Not convinced? Read all of our reviews.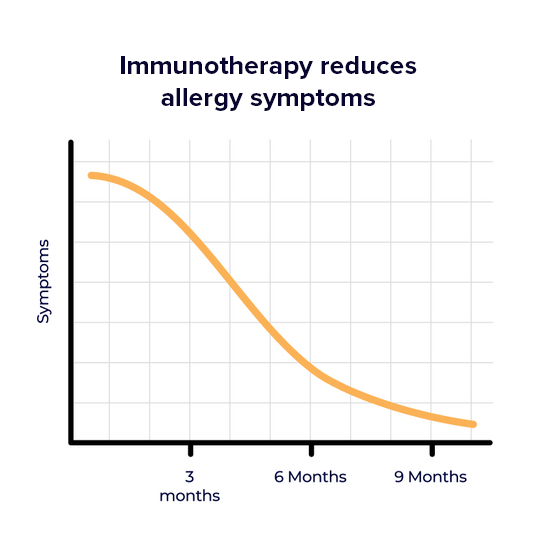 A Personalized Treatment That Works 85% Of The Time
Once the results are in, you'll meet with a U.S. board-certified physician online. You'll get prescribed oral medication that's formulated for your specific allergies. It contains trace amounts of your allergens to desensitize your immune system. This changes from a TH2 cytokine-mediated to a TH1 cytokine-mediated immune response. This means when you're exposed to your allergy triggers, you don't get symptoms. Because it's personalized, we have a 85% chance of it actually fixing the problem.
START MY ALLERGY TREATMENT
Tired of allergies ruining your life?
Our treatment has an 85% success rate. We stand by it 100%.
 We believe you deserve lifelong allergy relief by fixing the root cause of your allergies - and so should you! We're confident that together we can get there. That's why we have our Allergy-Free Guarantee:

If you go through your treatment plan and treatment check-ins and still don't improve your allergies, we'll give you a full refund within 90 days of starting your treatment.
Your satisfaction is our
highest priority
100% money-back guarantee
Results in as little as

4 weeks

Most sublingual patients notice improvement between 4 weeks to 6 months.

Today over

1 Million

Americans have used sublingual immunotherapy to fix their allergies.

Prescribed by over

4,000

Allergists across the United States who recommended immunotherapy.
Your Allergy Free Life Starts Here
Frequently Asked Questions
What is the Wyndly process from start to finish?
How quickly can I get started?
Do I need to stop taking my standard allergy medicine before the Wyndly test or during Wyndly immunotherapy?
How do you know what I'm allergic to?
I've already been allergy tested — do I still need to buy a test?
How long does it take for my doctor to review my allergy history?
Who is a good candidate for sublingual immunotherapy?
Can you treat multiple allergies at once?
What is the science behind sublingual immunotherapy?
Why haven't I heard about this? Why hasn't my allergist told me about this?
When will I feel better? Do I have to be on immunotherapy forever? How quickly will Wyndly work?
How long will the results last?
How effective is it? What if it doesn't work for me? Do you have a guarantee?
What are the side effects of sublingual immunotherapy (SLIT)?
How does sublingual immunotherapy compare to allergy shots?
Why is sublingual immunotherapy safer than allergy shots?
Can I switch from allergy shots to sublingual immunotherapy?
What is the cost of ongoing treatment at Wyndly?
Does Wyndly charge per allergen treated?
Does it work for pet dander?
Do you test for or treat food allergies?
Do you treat patients outside the USA?
Can Wyndly work for my child? Do you work with children?
Who is not a fit for sublingual immunotherapy?
How much does shipping cost?
Do you accept insurance?
What is your refund and return policy? Do you have a guarantee?
I have more questions.