Get Freedom from Your Allergies with Sublingual Immunotherapy
Learn the science behind the therapy
The Treatment
Simple Under-the-Tongue Drops or Tablets
Sublingual immunotherapy exposes your body to small doses of what you're allergic to until your body becomes desensitized. Once desensitized, you'll stop reacting to the allergens that trigger your symptoms. This leads to long term immune-system changes and a life without allergies. Sublingual immunotherapy tablets are FDA approved and can be safely taken at home without the need for weekly physician office visits.
At Wyndly, we use an at-home allergy test to identify your allergy triggers. After you review your results with one of our allergy doctors, your doctor will create a treatment plan using sublingual immunotherapy that will be shipped right to you.
Wyndly founder Dr. Manan Shah explains SLIT
The Science
Personalized Allergy Treatment Supported by Science
In 2003, and again in 2010, the Cochrane Review, an independent organization for evidence based medicine, reviewed 314 of scientific studies and concluded that sublingual immunotherapy is both effective and safe for treatment of environmental allergies.
Comparison studies show that allergy tablets, allergy drops, and allergy shots are all equally effective.
Wyndly makes permanent allergy relief available to everyone through telemedicine and personalized allergy treatment plans.

How does immunotherapy fix allergies?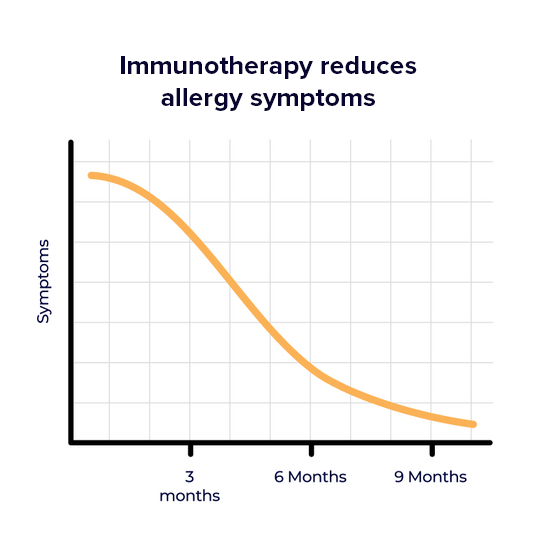 Get Long-Term Relief
Clinical studies* show that sublingual drops or tablets work as effectively as allergy shots for long-term allergy relief - but don't require endless doctors visits or needles.
In just weeks, you'll start feeling better and lock in the benefits over time. 3-5 years of therapy leads to a lifetime of relief, and your Wyndly doctor checks in regularly to ensure you're improving.
Used by Doctors and Experts Across the U.S.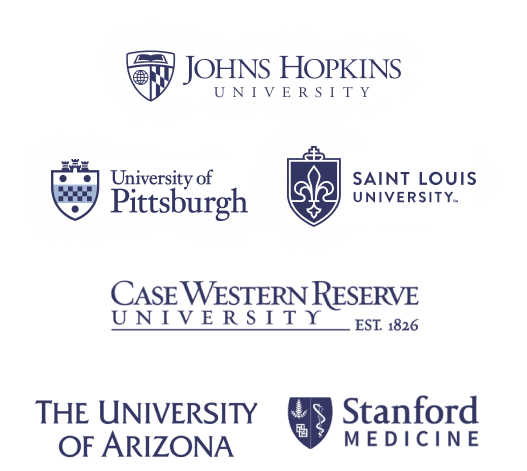 Sublingual immunotherapy has been available at leading hospitals for years- now it's available from your couch.
Learn more about sublingual immunotherapy from leading experts from Johns Hopkins, Saint Louis University School of Medicine, and University of Pittsburgh School of Medicine or read about it on the AAOA's website.
Wyndly is guided by leading rhinologists from Stanford Medicine, Case Western Reserve University, and The University of Arizona. Read more about the roles of these experts here.
Wyndly's mission is to give everyone access to this life changing therapy.
Wyndly is proud to make sublingual
immunotherapy available to everyone.
As Seen On




An Alternative to Shots
The Modern Way of Treating Allergies
Under-the-tongue absorption, which is easier and less painful compared to a weekly shot

At-home administration, which is more convenient than a weekly doctor's visit.
Frequently Asked Questions
What is the Wyndly process from start to finish?
How quickly can I get started?
Do I need to stop taking my standard allergy medicine before the Wyndly test or during Wyndly immunotherapy?
How do you know what I'm allergic to?
I've already been allergy tested — do I still need to buy a test?
How long does it take for my doctor to review my allergy history?
Who is a good candidate for sublingual immunotherapy?
Can you treat multiple allergies at once?
What is the science behind sublingual immunotherapy?
Why haven't I heard about this? Why hasn't my allergist told me about this?
When will I feel better? Do I have to be on immunotherapy forever? How quickly will Wyndly work?
How long will the results last?
How effective is it? What if it doesn't work for me? Do you have a guarantee?
What are the side effects of sublingual immunotherapy (SLIT)?
How does sublingual immunotherapy compare to allergy shots?
Why is sublingual immunotherapy safer than allergy shots?
Can I switch from allergy shots to sublingual immunotherapy?
What is the cost of ongoing treatment at Wyndly?
Does Wyndly charge per allergen treated?
Does it work for pet dander?
Do you test for or treat food allergies?
Do you treat patients outside the USA?
Can Wyndly work for my child? Do you work with children?
Who is not a fit for sublingual immunotherapy?
How much does shipping cost?
Do you accept insurance?
What is your refund and return policy? Do you have a guarantee?
I have more questions.