in partnership with WYNDLY
At-Home Allergy Test Kit

Test for indoor and outdoor environmental allergies like pets and pollen.

Each test includes an online physician-reviewed personalized allergy plan.
How it works
Request Wyndly's At-home Test Kit Online

We ship our CLIA-certified test straight to your door.

Take the Allergy Test and Return via Mail

You take an easy finger-prick test and return your sample in the provided envelope.

3

Receive Your Personalized Allergy Treatment

Our doctors use your allergy profile to create a customized treatment to fix your allergies for good.
partners with Wyndly so your care is guided by experts from:
ZARA PATEL MD, WYNDLY ADVISOR

BRIAN D'ANZA, WYNDLY ADVISOR

MAHEEP SOHAL MD, WYNDLY ADVISOR
WHAT WE TEST FOR
Over 40 of the most common indoor and outdoor allergy triggers:

Pet dander

Grass & weed pollen
Dust & mold

Tree pollen
Our test detects the 40 most common indoor and outdoor environmental allergies, including pet dander, pollen, and dust.
Pets
Cat dander, dog dander, horse dander.
Grass and shrub pollen
Bahia grass, Bermuda grass, birch, common ragweed, Johnson grass, mugwort, mulberry, nettle, perennial ryegrass, rough pigweed, Russian thistle, sheep sorrel, Timothy grass, and more.
Tree pollen
Acacia, alder, Australian pine & beefwood, birch, cottonwood & poplar, elm, maple & box elder, maple leaf & sycamore, mountain cedar, oak, olive, pecan & hickory, rough marsh elder, walnut, white ash, and more.
Other
Alternaria alt., aspergillus fum., aureobasidium, cladosporium fum., cockroach, dust mite (b. tropicalis, d. far, and d. pter), mouse, penicillium notatum mold, and more.
WHAT WE FIX
RUNNY OR STUFFY NOSES

SINUS CONGESTION
ITCHY OR WATERY EYES
SNEEZING AND COUGHING
HEADACHES
POOR SLEEP
How it works
What we test for
What we fix
Ditch the antihistamines.
Unlike antihistamines, sublingual immunotherapy is clinically proven to fix allergy symptoms.
Your doctor exposes your body to small doses of what you're allergic to until, over time, your body becomes desensitized.
Once you complete therapy the benefits remain for life. Recommended for patients 5 years and older.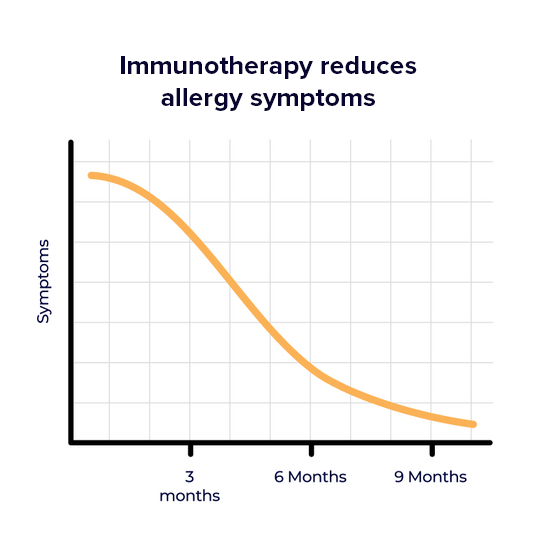 Get Long-Term Relief
Clinical studies* show that sublingual drops or tablets work as effectively as allergy shots for long-term allergy relief - but don't require endless doctors visits or needles.
In just weeks, you'll start feeling better and lock in the benefits over time. 3-5 years of therapy leads to a lifetime of relief, and your Wyndly doctor checks in regularly to ensure you're improving.
Treat Me Now

Testimonials
Verified Patient

"I strongly recommend it for any long term allergy sufferers. If you're out there wondering, 'will this work for me?' - please try it."

Verified Patient

"I always had horrible allergies - nothing really helped. Allergy shots weren't a fit for my lifestyle. I found Wyndly, and it changed my life."

Verified Patient

"The drops have been such a great solution for me. I've been doing it for about four to five months now, and it's unbelievable. I can breathe!"
(All patients provided consent for their videos to be shared)
Frequently Asked Questions
What is the Wyndly process from start to finish?
How quickly can I get started?
Do I need to stop taking my standard allergy medicine before the Wyndly test or during Wyndly immunotherapy?
How do you know what I'm allergic to?
I've already been allergy tested — do I still need to buy a test?
How long does it take for my doctor to review my allergy history?
Who is a good candidate for sublingual immunotherapy?
Can you treat multiple allergies at once?
What is the science behind sublingual immunotherapy?
Why haven't I heard about this? Why hasn't my allergist told me about this?
When will I feel better? Do I have to be on immunotherapy forever? How quickly will Wyndly work?
How long will the results last?
How effective is it? What if it doesn't work for me? Do you have a guarantee?
What are the side effects of sublingual immunotherapy (SLIT)?
How does sublingual immunotherapy compare to allergy shots?
Why is sublingual immunotherapy safer than allergy shots?
Can I switch from allergy shots to sublingual immunotherapy?
What is the cost of ongoing treatment at Wyndly?
Does Wyndly charge per allergen treated?
Does it work for pet dander?
Do you test for or treat food allergies?
Do you treat patients outside the USA?
Can Wyndly work for my child? Do you work with children?
Who is not a fit for sublingual immunotherapy?
How much does shipping cost?
Do you accept insurance?
What is your refund and return policy? Do you have a guarantee?
I have more questions.